Published by Airbnb - Mon, 8 Apr 2019:
Airbnb are now launching out a new fee structure. This will be optional for hosts but Airbnb hope a high number of host will understand the benefits of this change and will hence decide to switch. As outlined below all the details of this new structure including an early adopter incentive offer.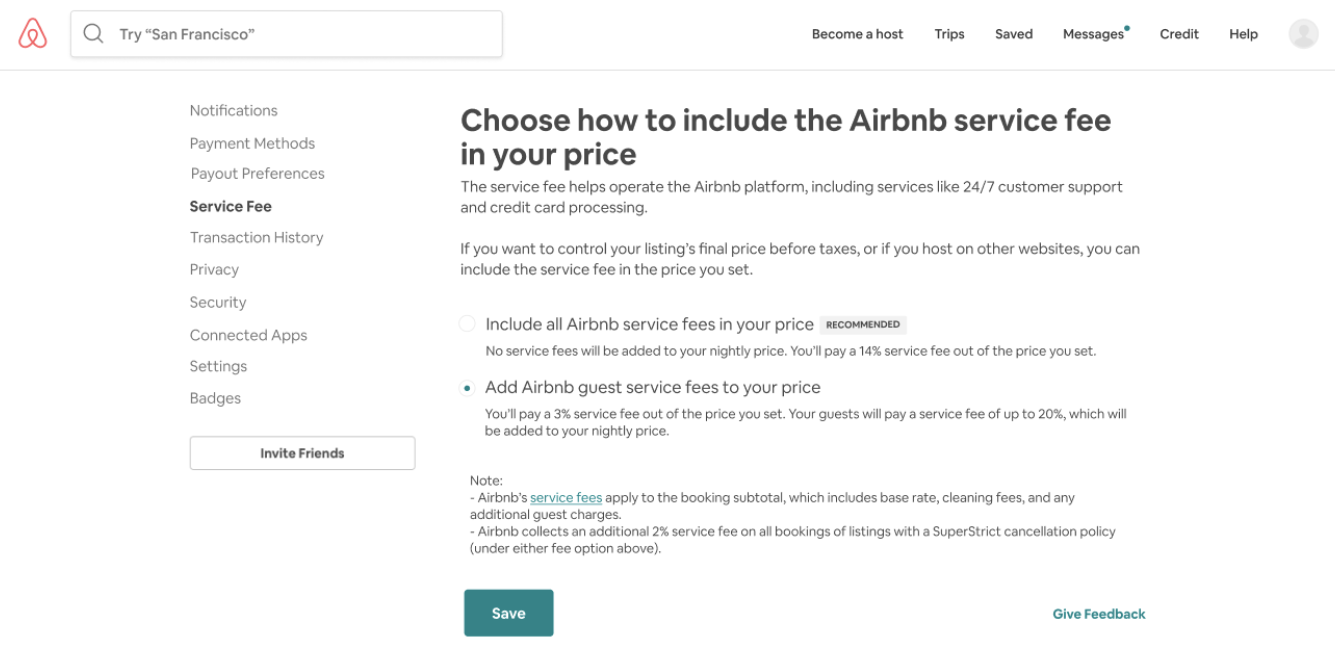 What?
Airbnb ran a pilot in May and hosts who opted in to the Airbnb Fixed Fee pilot in May saw bookings increase by an average 17%

The new standard Fixed Fee format sets a fixed 14% host fee on nightly rates.
This fee replaces the guest facing Service Fee and the Host fee
Important notes:

This fee also includes payment processing costs, which can typically represent 2 to 3% additional on other OTA.
This fee does not include any additional fees related to Super Strict cancellation policies (2% which is added separately).
Early Adopter offer:
For a limited time only, to coincide with the launch and to help hosts transition and understand the benefit of the new fee structure, we are offering an "Early Adopter Program" with a reduced fix fee from 14% to 12%.
Who? The criteria for the Early adopter offer for hosts are:
Host has to be connected to an API
Host has to opt-in by Dec 31, 2018 or during their first 2 months on Airbnb (if joined after Nov 1st)
All the host listings need to be synced through the API partner (0 listing managed manually on Airbnb)
How? Hosts who are eligible can opt in through any of the following ways:
Directly on a new Service Fee Settings page (see screenshot below)
By clicking on the CTA on promotion emails
By clicking on the promotional banner on Airbnb.com dashboard
When? The option was made available to eligible hosts on their setting page last week. Official launch will be by Airbnb on 19 November 2019.  (Automated emails have been sent to eligible hosts and promo entry points on the dashboard)
How will it show on the front end?
When a guest tries to book a listing with the Fixed Fee format, they will see the following breakdown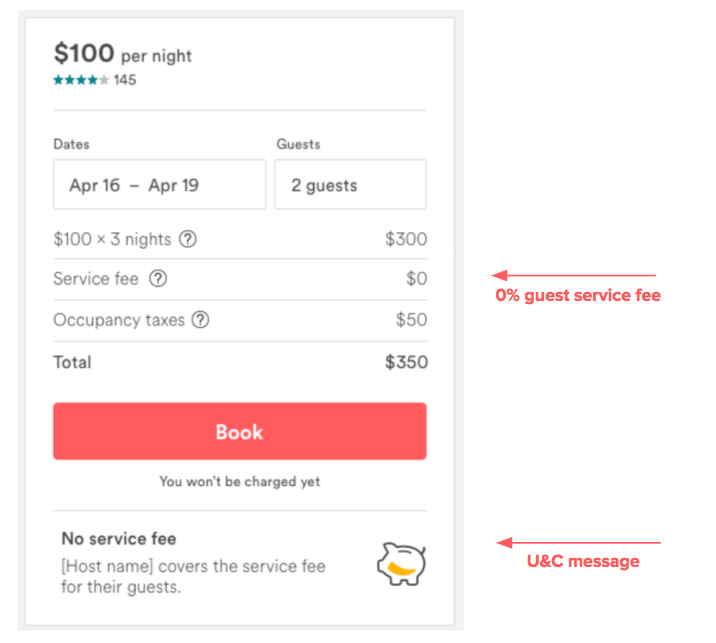 Further Questions?
Should you have any further details, please reach by messaging Airbnb support in your Airbnb Host account.