Hello from Resonline Support,
Are you interested in a couple new ways to Increase your Revenue? Please continue reading below.
Increasing revenue through OTA Channels, there are some tips we can impart. For starters - try to ensure you have a Sales/Account Manager for contact at Agoda, Booking.com, Expedia etc. Once you have a contact, you can build a relationship with that person and usually they will have ideas on things you can do on that particular Channel. Each channel also have specials and promotions every so often and usually your account manager/ Sales contact will be able to give you a heads up when these promotions are running. You can also request assistance when doing your first special through the specific channel.
Here at Resonline we are very passionate in getting Your Website (the Booking Engine Form) working hard for you. You pay no commissions for bookings that come through this area so why not start promoting more through this relatively cheap Channel.  The section on your Resonline Home Page called Marketing Tools. This section includes items that affect only Your Website (Booking Engine Form) and include specials, promotional codes and even booking extras guests can have before arrival. There is even a Facebook app that we can assist you with.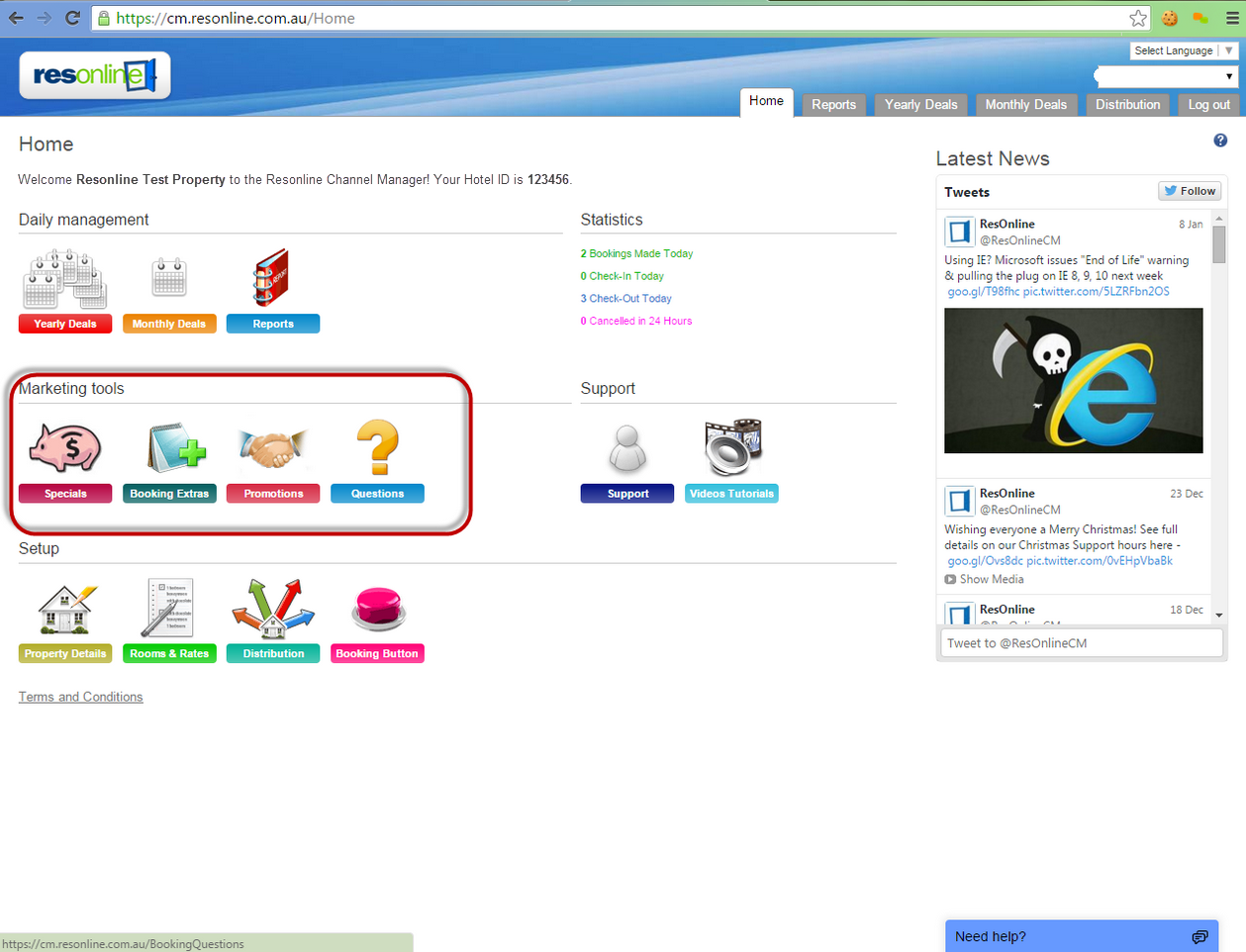 All this section can be accessed and applied separately or can work together: for example a 10% discount for Facebook referrals/users. This example would use the Facebook app, Specials, and Promotions.
Please let us know if you are interested in some additional training. We are more than happy to assist you.
Should you wish to discuss - please contact us. We would also like to introduce you to our Property Management System (PMS) - Room Manager.
Phone: +61 7 5668 2540 or Email: support@resonline.com